It's Time for the Merchant's Moment
We sat down with Zepto's Chief Commercial Officer, Carolyn Breeze, to better understand why it's important for merchants to own the transaction moment. Here's Carolyn's take.
The moment of payment in any transaction is all about trust. It's the ultimate opportunity for merchant and customer to cement their relationship, to create something great and enduring, that connects the two parties intimately. It's not just 'doing business'–it's a critical moment between two parties.
And yet, so many merchants outsource that payment functionality to a yellow button, or a scheme or a gateway that's owned by somebody else. They relinquish that vital moment of trust, and willingly hand it over to a familiar, globally recognised payments giant who–like a handsome dancer–sidles up, taps the merchant's shoulder and asks, "Mind if I cut in?"–the merchant's moment is lost.
Zepto's solutions radically change that dynamic. They enable all kinds of merchants and brands in diverse verticals to build their own payment experience, to hold on to that vital moment, to build a trusting, long-term relationship, and deliver an incredible customer experience through payment innovation.
That's the power of that moment.
Zepto enables transformational change in payments that has been historically outsourced and dominated by banks, cards and wallets. This is not limited to commerce. Frictionless payment experiences are changing the way we interact with brands, the way we socialise, and streamline our assisted lives. The 'embedded finance' future of consumption/usage-based relationships between consumers and brands is here, and frictionless payments enable that.
As you might tell, I'm passionate about payments, particularly about removing friction, and embedding payment experiences as a mechanism to build and retain trust.
When I first visited Zepto's Byron Bay HQ, and got to know the team and the product, I knew instantly that this was where I could have an enormous impact on the payments universe. They are great people with the best product in the market, they don't cut corners, and they don't BandAid solutions. They go hard, and invest and do it in the right way.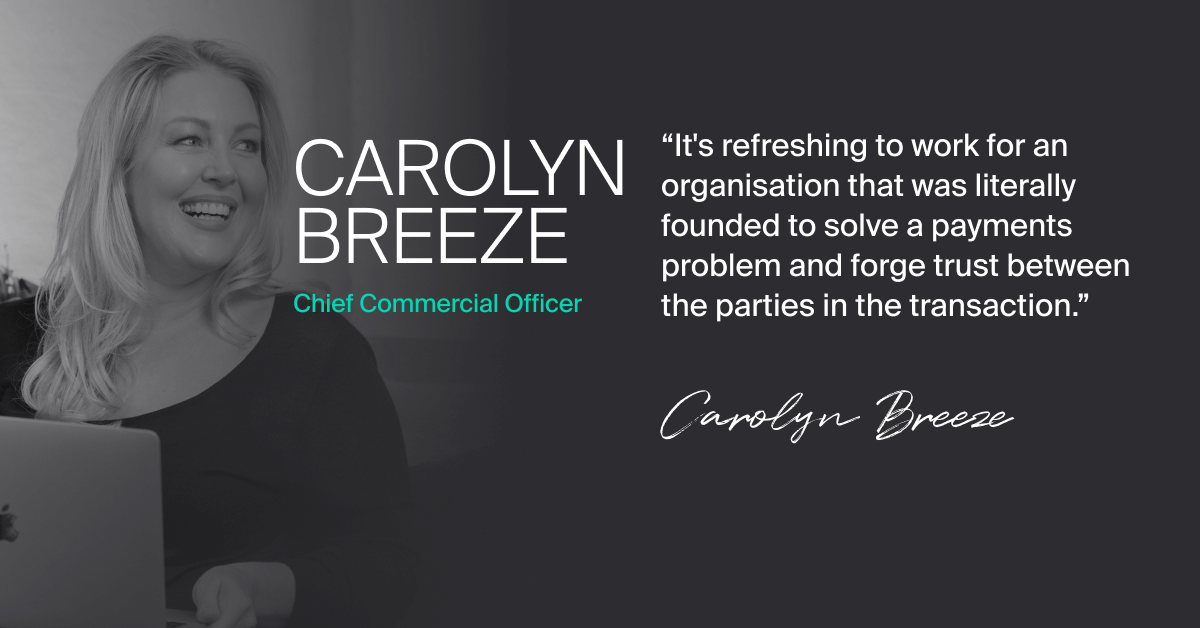 It's refreshing to work for an organisation that was literally founded to solve a payments problem and forge trust between the parties in the transaction. The founders don't have payments backgrounds, they were merchants themselves, but they've managed to conceptualise, design and build this incredible rocket ship whose engines have ignited awaiting lift-off.
Zepto has just become an Accredited Data Recipient [ADR] under the ACCC's Consumer Data Right [CDR]–the first non-bank payments provider to do so. And there are more major announcements imminent.
It's time to show you what this baby can do.
Next Up