MORE THAN JUST SPEED
Three Themes from the NPPA Real Time Payments Summit
Ben Alcock | Marketing Manager
6th May 2022
New Payments Platform Australia's 'More Than Just Speed' real time payments summit served up a brilliant stream of presentations and panels that covered topics right across the payments spectrum. We think three major themes stood out.
03 May 2022: Zepto had a high-impact day in Sydney, playing a major role both as a Gold Sponsor and significant contributor to the content delivered at the New Payments Platform Australia's [NPPA] inaugural real time payments summit.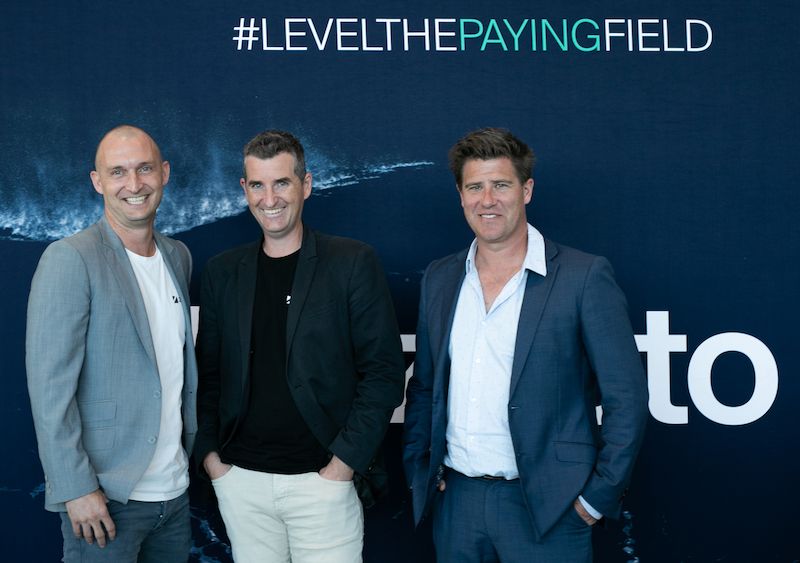 Zepto founders Ian Lennie and Matt Cheers with Zepto CEO Chris Jewell at the NPPA's inaugural real time payments summit.
Amid the breadth of insights and viewpoints, three major themes stood out.
ONE: There is enormous excitement for PayTo
The launch of the NPPA's newest payment service is imminent, with the first PayTo payments scheduled to be executed in mid-2022. PayTo will provide a convenient and secure way for households and businesses to authorise third parties to initiate NPP payments from their accounts. The mandatory compliance date is 30 June 2022 for all direct participants, and Zepto will be ready to go from the moment it switches on.
Disappointingly, several major banks have indicated that they will not meet this timeline. These delays will significantly limit the availability of the service from the outset. Notably, the Governor of the RBA has written to the CEOs of the relevant banks to seek assurance that they will be ready to launch PayTo by no later than April 2023, and that the banks will make the service available to their entire customer base.
Despite the delays from the banks concerned, the payments community is champing at the bit to deliver this game-changing payment method, innovate over the top of it, and help Australian consumers and businesses find new ways to engage and transact.
TWO: 'Real-Time' is losing its hype. But that's a good thing.
Real-Time Payments will soon simply be referred to as 'payments' as customer and merchant expectations shift to a place where the real-timeliness of transactions is a minimum standard, a baseline expectation of engagement in an always-on economy.
As the hype around real-time becomes a business-as-usual expectation, it's the richness of embedded payment data that will drive enormous efficiencies and experience uplift for both merchant and customer.
THREE: Customer Experience is Everything
When the customer wants to pay, get out of the way.
This notion was woven through just about every session at the summit. Increasingly, the experience of making and receiving a payment is seen as a fundamental part of customer experience––not just an unavoidable moment of friction in the process of 'buying something'.
Getting the payment experience right is now seen as a vital part of overall customer experience.
This was borne out in the case-study focused Can businesses benefit from real-time payments? panel facilitated by Simone Joyce, CEO, Paypa Plane. Simone moderated a discussion with Marc Gozzett, Head of Finance Operations, Humm-Group; Wayne Baskin, Co-Founder and CTO, Superhero; and David James, GM – Systems Solutions, Panasonic Australia and New Zealand.
Superhero's Baskin described the importance of Customer Experience to the company's offering. As a trading platform, the ability for customers to make real time deposits to fund a timely trade is vital. If there's a time-lag in depositing, Superhero customers risk losing their timing in the market.
Baskin described how Superhero launched with a near-real-time solution, but integrated with Zepto to deliver a truly real-time solution.
"Superhero integrated with Zepto, and it was done in a weekend," recalled Baskin. 
Echoing the insight about how real-time speed of payment will soon be a minimum standard, a basic expectation of payments, Baskin also noted that,
"It's a must in our industry. It'll be the norm soon. We also intend to set-up recurring payments, and PayTo will allow that to happen."
Zepto's space in the summit's public areas included a Raising Real-Time Funds for the Northern Rivers activation that collected more than four-and-a-half thousand generously donated dollars for Disaster Relief Australia.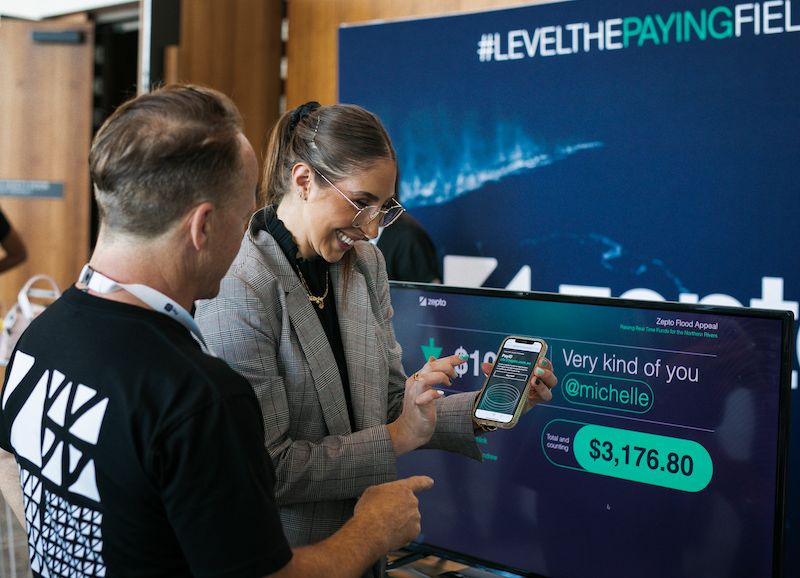 Zepto's PayID-driven real-time fundraiser in action at the Zepto space during the NPPA summit.
Zepto's activation was enabled by a QR-code accessed PayID that pushed donations into a dedicated flood fund account within seconds of leaving the donor's bank account.
The summit was a long overdue [pandemic-delayed] gathering of key players shaping Australia's payments future. The enormous turnout of more than 400 payments professionals and stakeholders did the summit the justice it deserved, and the joy shared by those gathered together after a couple of gathering-free years was palpable.
We are enormously grateful to Katrina Stuart and the NPPA team for putting on such a brilliant event.
We are looking forward to the 2023 [Real Time] Payments Summit already.
Written By
Next Up