PARTNERSHIP ALERT
Basiq Launches 'Smart Payments' Powered by Zepto
We are delighted to shine a spotlight on our exciting partnership with Basiq, helping them deliver their 'Smart Payments' solution that integrates access to financial data with payment services on the Basiq platform.
Zepto is a win-through-others business. We succeed only when our customers and partners succeed. Basiq is an incredible Australian success story, and we couldn't be more thrilled to be part of that story through this partnership founded at the point where open banking and payments intersect––a place where we've engaged with Basiq many times over the years.
Basiq's 'Smart Payments' brings data and payments together on a single platform to help supercharge Fintechs launching new services.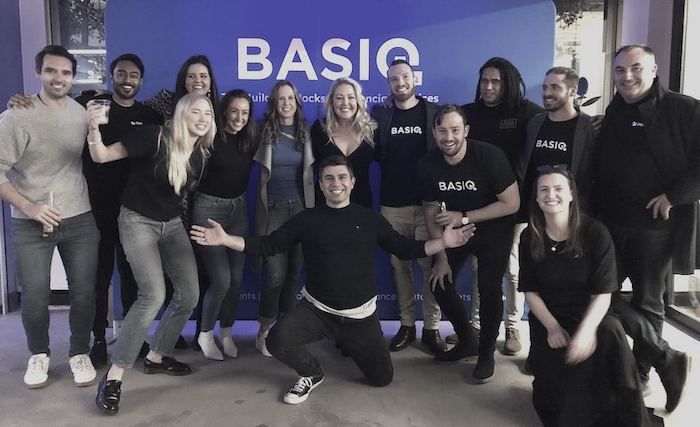 The Basiq and Zepto teams celebrate the launch of Basiq's Smart Payments solution in Sydney in June 2022.
As the building blocks of financial services, Basiq facilitates the relationship between fintechs and consumers by providing access to consented financial data with the tools to uncover valuable insights. Backed by Reinventure, NAB Ventures, Plaid, Touch Ventures, Salesforce Ventures, and Visa, more than 200 fintechs rely on the Basiq platform to deliver solutions to market.
We believe that open banking is more than just a secure connection to transactional data, it is an ideology that can deliver positive social outcomes for everyone. Founded in 2017, Basiq provides the tools required to seamlessly acquire and use Open Banking data in a CDR compliant way.
Our vision supports a global embedded payment ecosystem powered by real-time payments and informed and initiated by an open data framework. Against this backdrop our partnership with Basiq is underpinned by our mutual commitment to deliver best-in-class product offerings. It's exciting to be partnering with Basiq in this space, and we look forward to powering their payment products and features.
Next Up